What is Biden doing to Lower Gas Prices?
You may wonder if the president has control over gas prices. And if they have, how much influence do they have in deciding oil prices in America? Some have even asked, What is Biden doing to lower gas prices if he has such power?
You will no longer be in doubt about what the president has in deciding gas prices in America.
Contrary to people's opinion, the president doesn't have much power n gas prices. However, government policies in political and economic matters determine the amount the residents of a city or state will pay for gas.
Moreover, as the president, Biden can have little influence on gas prices. Let's find out with has the power to lower gas prices in America.
Did Biden cancel gas leases?
On assuming office in 2001, Biden signed a law suspending gas leases in America, meaning that there would be no more gas leases. However, the law was opposed by U.S. District Judge Terry Doughty in Monroe the following March. This was supported by more than a dozen Republican-leaning states who opposed Biden's move.
Did Biden approve the Willow Project?
The recent approval given by President Biden to ConocoPhillips allows them to start a new drilling project known as the Willow oil project. The drilling will be carried out in the National Petroleum Reserve in Alaska, which is federal land, and it's significantly north of the Arctic Circle.
Did Biden shut down Alaska oil leases?
One of the first policies of the Biden administration was the suspension of oil and gas leases in Alaska's Arctic National Wildlife Refuge. By this policy, he reversed a drilling program approved by the Trump administration, thereby reviving a political fight over a remote region that houses polar bears and other wildlife, with a rich reserve of oil.
Why did Biden cancel oil and gas leases in Alaska?
Many critics of the Biden administration have criticized the government over many issues, including the cancelation of three oil and gas lease sales. The leases canceled include one off the coast of Alaska and two in the Gulf of Mexico. So, why did Biden cancel these leases, and what is Biden doing to lower gas prices?
According to reports from the U.S. Department of the Interior in May, the reason for canceling the leases in Alaska is due to a "lack of industry interest in leasing in the area."
On the other hand, the department also stopped two leases under consideration in the Gulf of Mexico region as a result of "conflicting court rulings that impacted work on these proposed lease sales."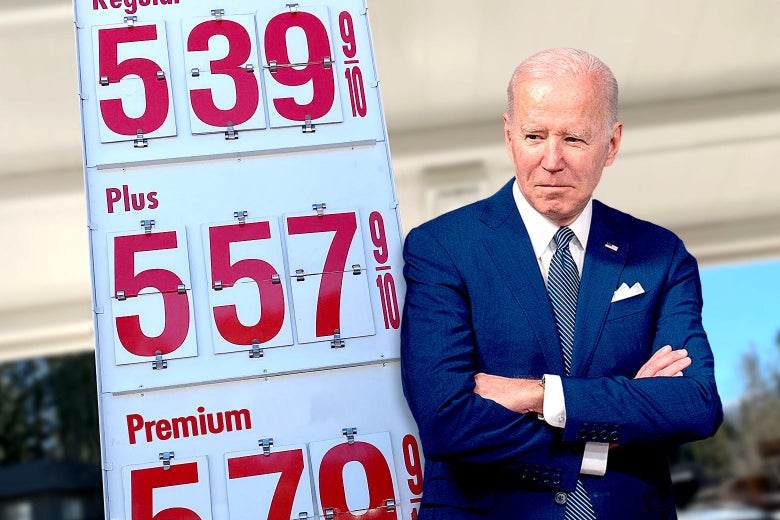 What is Biden doing to lower gas prices?
So, what is Biden doing to lower gas prices after canceling these leases? Let's find out below.
In his fight to lower gas prices in America, Biden has confirmed the release of 15 million barrels from America's stockpile, otherwise known as the Strategic Petroleum Reserve, with the aim of pumping more oil into the market, which will, in return, lead to lower gas prices.
Furthermore, Biden also said the administration is taking the unusual step of planning to buy oil, which is aimed at rebuilding the strategic reserve once crude falls below $70 per barrel. According to officials, these steps will send a clear signal to the market and incentivize domestic oil production.
Is Alaska still producing oil?
Alaska continues to produce oil, though its oil production has declined over the years until 2022. Despite that, the state's economy still lingers much on oil. The field at Prudhoe Bay which is the primary oil reserve in Alaska is aging. However, the Slope remains a vital part of Alaska's economy.